Remove Tobacco Odours From Your Home Forever!

Ottawa Cigarette Smoke Removal Services
When it comes to tobacco smoke odours, there are very few things as off-putting to a non smoker than to enter into a smoked in home. The smell gets into one's hair and clothing, and can even turn some people's stomach. It truly is one of the most noxious substances out there. The Question of the day is, is it possible to remove cigarette odours from a home? Here's the answer… YES!!!
The good news is that there are things that can be done to remove the odours once and for all; this is where ECO-PRO comes in. We are the leading Cigarette Odour Removal Service in Ottawa, Ontario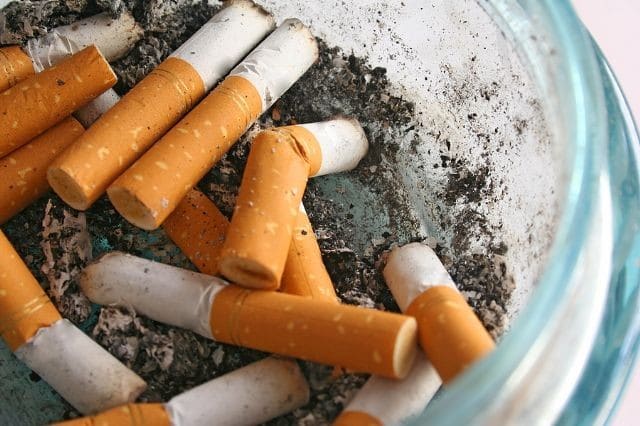 Trying To Sell, Or Buying a Home With Smoke Odour
Selling a home in today's market can prove to be challenging at the best of times. If you have a tobacco smoke odour lingering in your home it can be the deciding factor of whether or not your home can be sold. Certainly it can drastically lower the asking price for your home, and at the very least give the perspective buyer a huge negotiation tool to leverage you with.
We work with hundreds of Ottawa Area Realtors who we have fixed situations of homes that were "unsellable" due to the odour of Tobacco. These homes sold very quickly once remediated.
Ozone and How It Works
In Tobacco and Cigarette Smoke Odour Removal, there are several tools and techniques that are used. One of the most important tools is the use of Ozone gas in the home. Below is a short video to explain what Ozone is and how it works in a remediation situation such as the removal of odours due to smoke damage in a home or business.
 Natural and Non-Toxic Solutions
ECO-PRO uses a variety of different products, techniques and equipment depending on the individual situation and severity of the problem. Some of the techniques and treatments that are used include Vaportek, Odorcide, Fogging, Ozone,  Chlorine Dioxide, Source Removal, Carpet and Upholstery Cleaning, Duct Cleaning and many others. We use all of our resources so that you don't have to deal with cigarette odors in your home again.
Guaranteed Results
Eco-Pro stands behind their services. If for any reason the treatment doesn't completely neutralize the smoke odour, we will retreat your home or business at no extra charge. We will use alternative treatments and techniques until you are completely satisfied. **WE RARELY EVER HAVE TO RETREAT A HOME** as our methods are very in-depth and thorough.
Contact Us
We services the greater Ottawa area as well as the Gatineau, Quebec Region
613-276-8667